For the vast majority of people, the garden is synonym with fun and relaxation. We discussed a lot of ideas for decorations and outdoor furniture, but they were all dedicated to grownups. In this article, we are going to turn our attention to the younger ones and share a few ideas to help you create a fun environment for the little members of your family.
Mushroom Stools
There are really easy to create and they will give the place
a magical look.
For the mushroom cap you can use almost any circular piece of wood (a "sliced" log or even wooden salad bowls). Paint it red and add some white polka dots. After this, all you have to do is screw it on top of a log.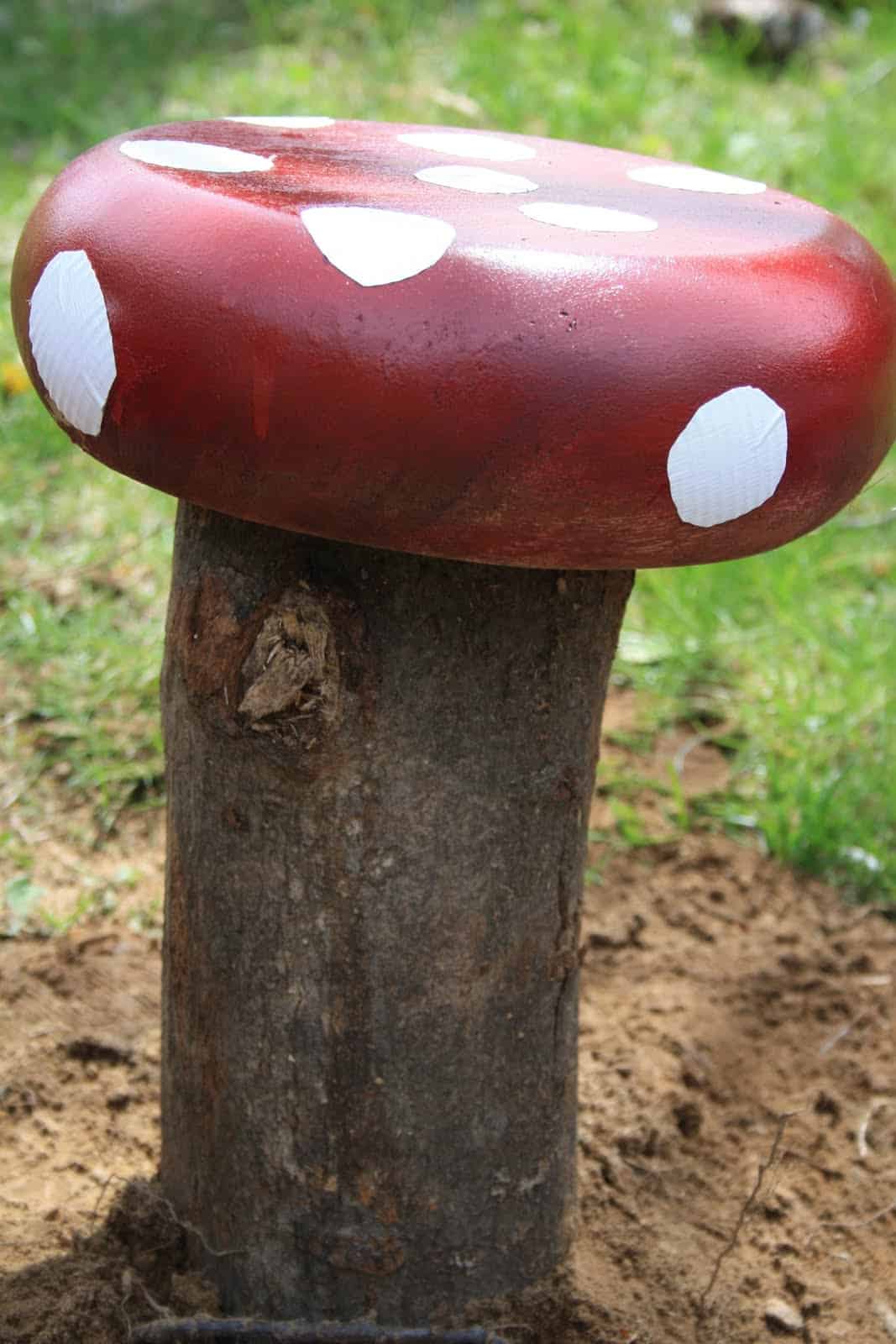 Tire Swings
Every backyard should have a swing and tire swings are loved by children. Of course, when constructing one, the safety should be of utmost importance. Make sure you hang it from a really strong tree branch. As for the materials, common rope is always an idea, but to be extra careful, use alpinism rope and carabiners.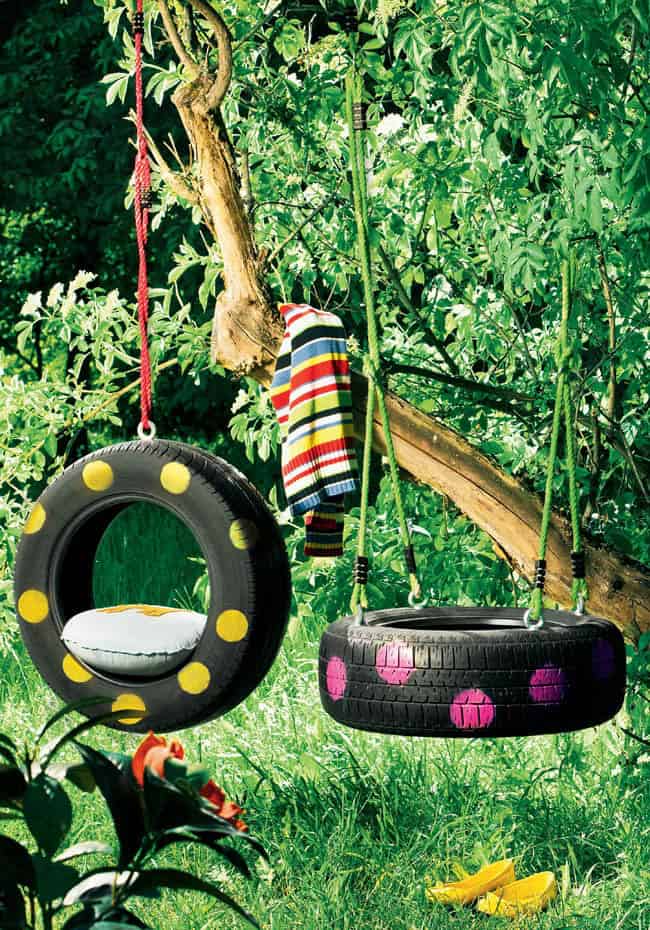 Tire Rockers
If you have an extra-tire, you can easily build a tire rocker. Cut the tire in half, place a plank on top of it and add some rope/wooden handles.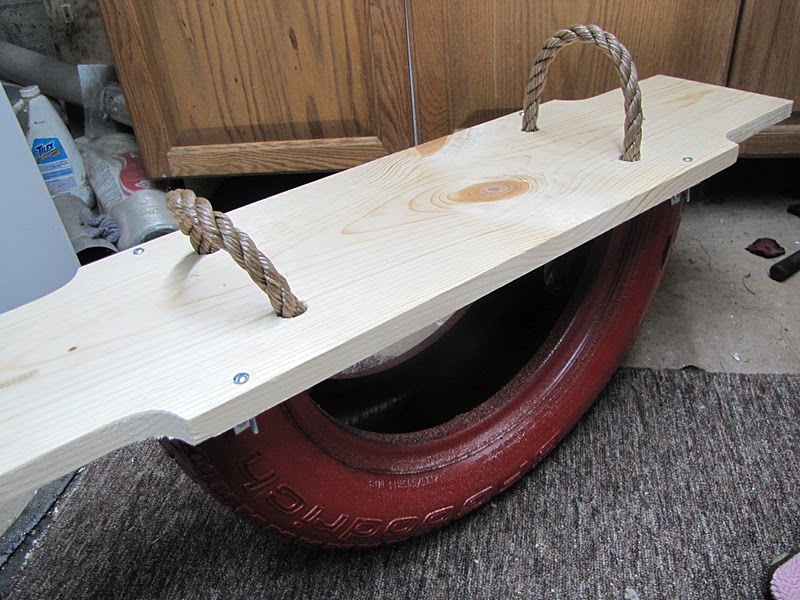 Sandbox
There is nothing easier than creating a sadbox for your children. You can create a wooden box using planks from unused pallets or you can use large rocks to separate the space. Tip: Use a cover to protect it from rain!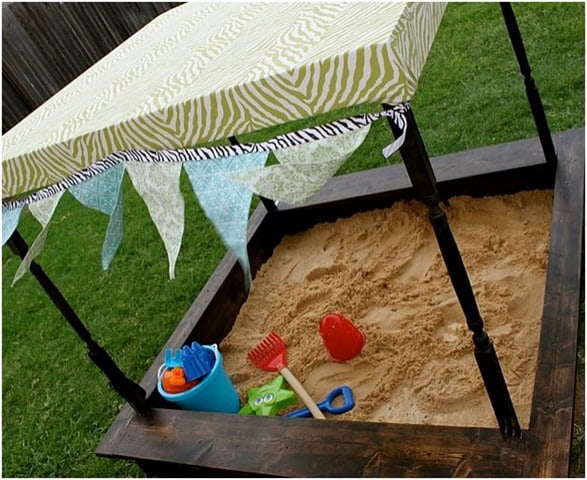 photos via Pinterest