Do you have an impressive movie collection that you would like to see over and over again with your friends, in a special ambiance? The ideal solution is a cinema right in your garden. Although it seems hard to accomplish, things are actually very simple, the investment is minimal and the results are spectacular.
The first step is to choose where you want the projection to occur. Make sure you have access to electricity and the light sources in the environment (neighboring houses, street lighting and car headlights) are not reflected on the
screen. Then move on to building the screen. It will be the center piece; all eyes will be on it. The easiest is to use a white wall. It's free, but it offers the best results. However, the surface might be uneven, or the shade of white could distort the colors. In this case, you can put a canvas or buy a projection screen. An inflatable screed is the ideal solution here, but it is quite expensive.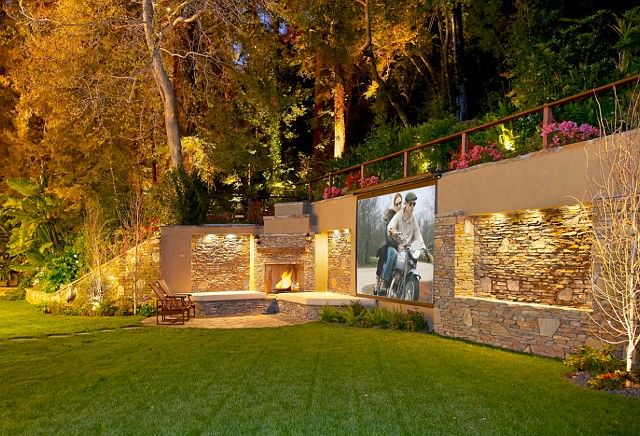 So, have you decided on the screen? Now you have to get a projector. There are a lot of options available in stores and, most of them, are able to provide a clear picture when it's dark outside. And they are really affordable as well.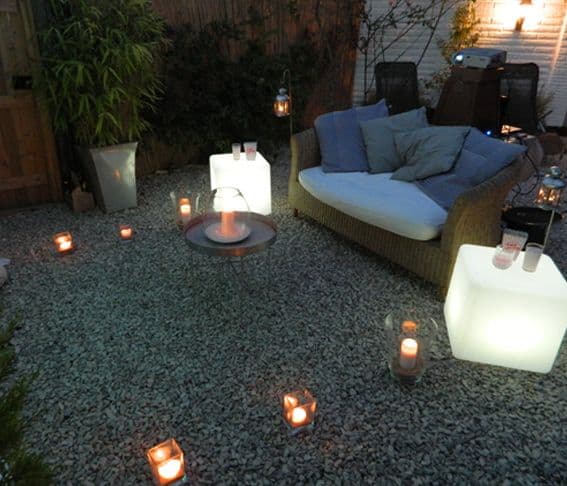 No it's time to think about the sound. For a dramatic effect, you need a 5.1 sound system and a little knowledge to figure out how to place the speakers. Don't worry, you can find advice on the internet for each model. AB testing is the best way. Play with the distances and placements to see how it works best.
Your garden cinema is almost ready. All you have to do is provide the seats. Make sure everyone sits comfortably. Garden chairs, poufs, bean bags and pillows should do just fine.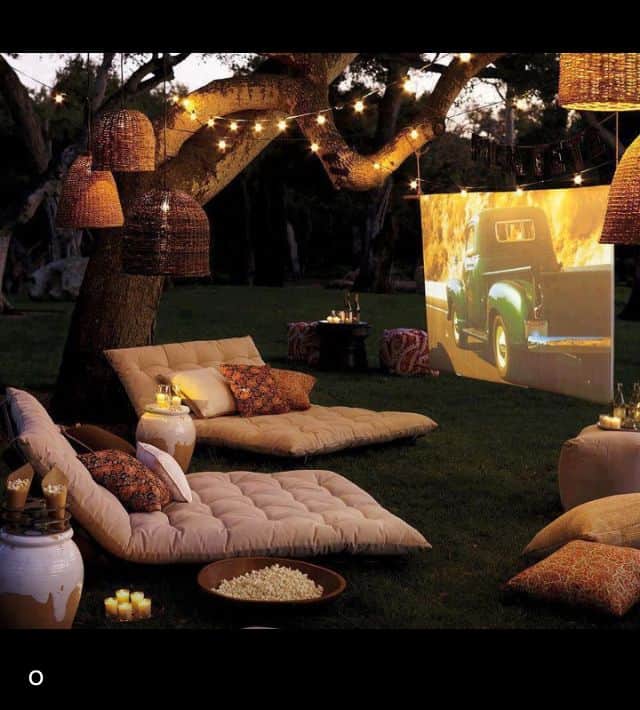 You are now the proud owner of a home cinema. Prepare a huge bowl of popcorn and invite your friends over.
Photos via Pinterest