We are very committed to protecting the environment, therefore, whenever we can, we will post interesting refurbishing or re-purposing projects that not only look great, but are also very eco-friendly.
One of the ideal items for re-purposing projects is the classic wooden pallet. Many people throw them away without knowing that they
are the gems of DIY projects.
In today's article, we are going to teach you how to create a garden table using a few pallets.
What do you need?
–       2 wood pallets
–       4 wheels (you can find the at Home Depot) – Optional
–       4 L-Brackets
–       screws and bolts
–       wood stain
–       glass (the size of the pallet) – Optional
How will it look like?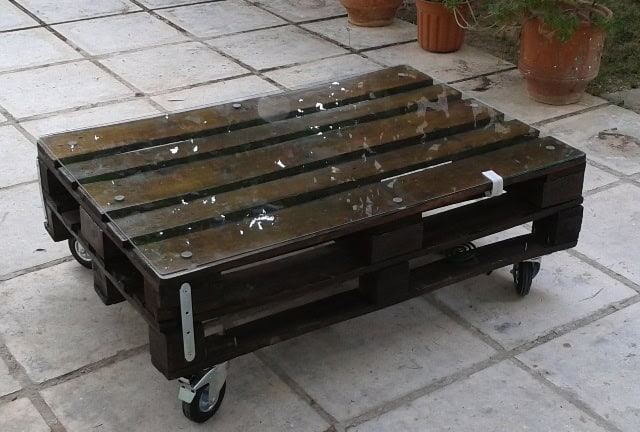 What do you do?
Place the pallets one on top of the other and use screws to tie them together.
Attach the wheels using screws and bolts.
Use the L-Brackets for better stability.
Stain the wood
Optionally, if you like, you can place the glass on top for smooth surface.
It's very simple and it works great for outdoor and indoor!
Photos via Pinterest