Garden gnomes have really a long history. Some say that they first appeared in England, when a landowner supposedly purchased one as a good luck charm. Others believe that Germany would be their home country, based on the mining and ancestral myth of the Dwarves. Anyway, no matter where they were born, garden gnomes are most likely those who take us back to childhood and allow us to enjoy a magical atmosphere at any age.
Depending on how they are
integrated in the garden, these colored objects can either really tasteful or, au contraire, they may fall in the kitsch category; therefore we must be careful when choosing and arranging. Please note that they are not recommended for very modern design or for gardens with Japanese influence. However, in the shade, between winding alleys, the gnomes will definitely feel at home.
In the shadow of a plant we could place an intellectual gnome. The book he hold will reminds us how enjoyable reading outdoor is and how relaxing it is to spend a summer afternoon doing so.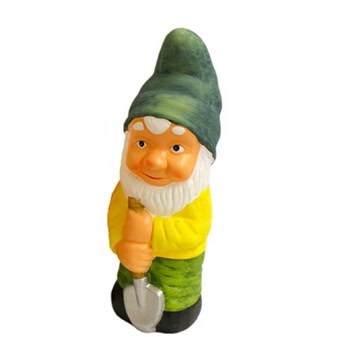 The gnome couple, because of Mrs. Gnome and her daughter, will give the garden a warm and cozy air, urging us to spend as much time as possible with our family, outdoors.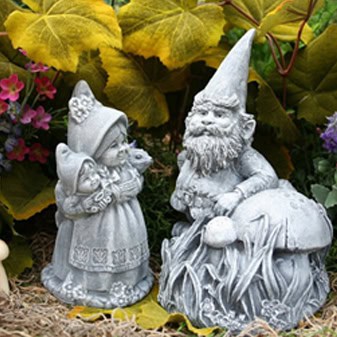 The working gnome, armed with a tool similar to the one we use for the maintenance of the garden, will be a reliable help when it comes to work. At least in theory, because even if you won't work side by side, he'll brighten your day with his colourful presence.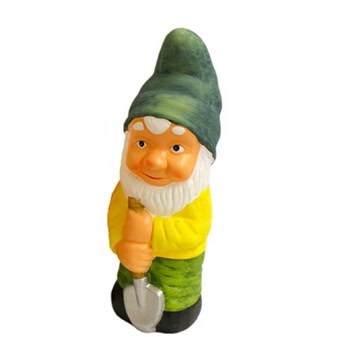 photos via Pinterest