So, you have a beautiful garden. Naturally, you will also need a proper fence, especially if you have pets. And, let's face it, it's also a matter of privacy.
A professionally made fence could turn out perfectly, but is also very costly. If you like that rustic look, you can do it by yourself.
We've already explained in one of our previous articles that pallets are a treasure when it comes to re-purposing. The best thing about them is
that you can get them for free from so many places. Try supermarkets, big retailers etc. They usually receive their merchandise packed on pallets, but they sell it on retail, therefore they won't be needing them.
So how do you construct a fence using pallets?
The first thing you should consider is stability. If you will place it between two walls, you have the ideal scenario. All you have to do is drill some supporting boards on each wall. After this, drill the first pallet to the board, the next pallet to the previous and so on. You can even use one of them to create a door. All you have to do is use some articulations.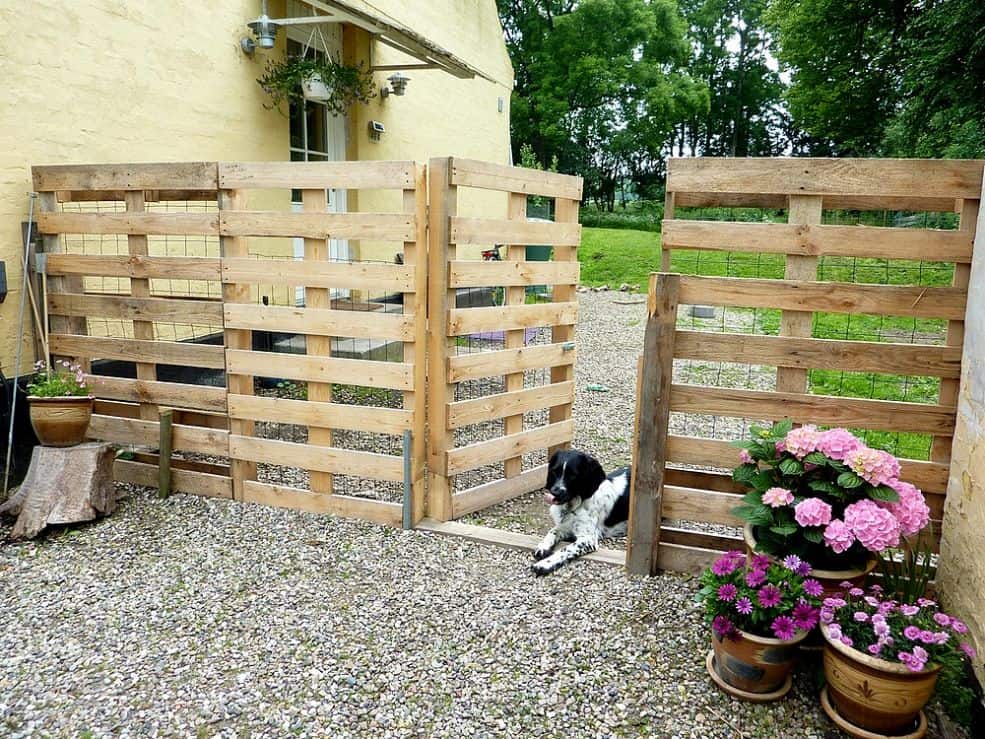 If, however, you don't have any available walls, find a big pole or a log. You will need to deeply put it in the ground – pallets are not heavy, but they are not feathers either, therefore you will need to assure proper support. The pole will act just like the supporting board above.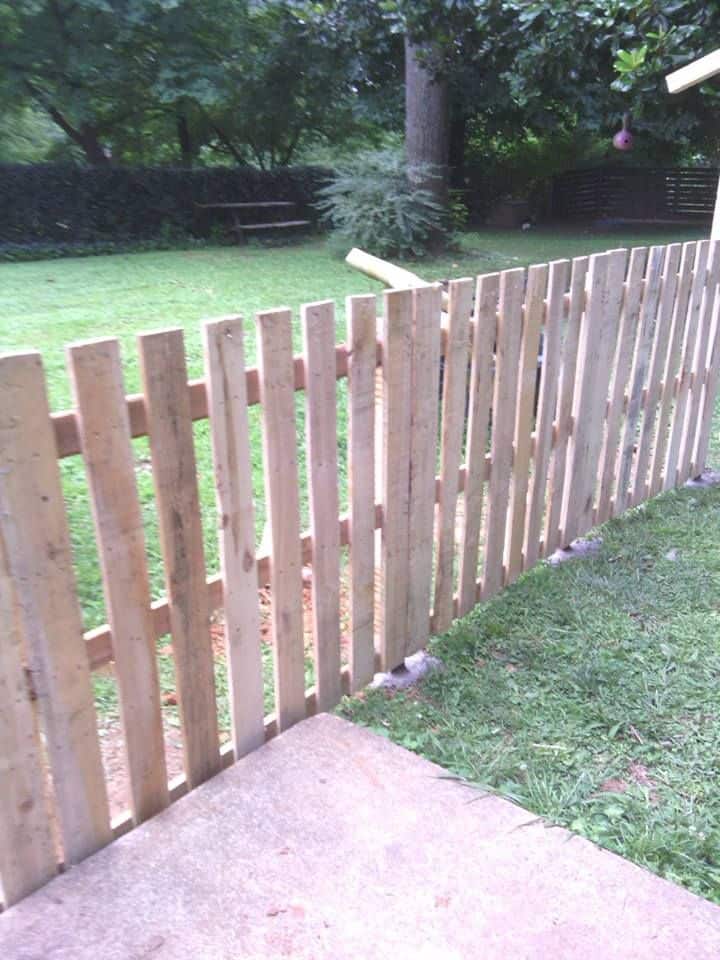 Design tip: Add some flowers for a finished look.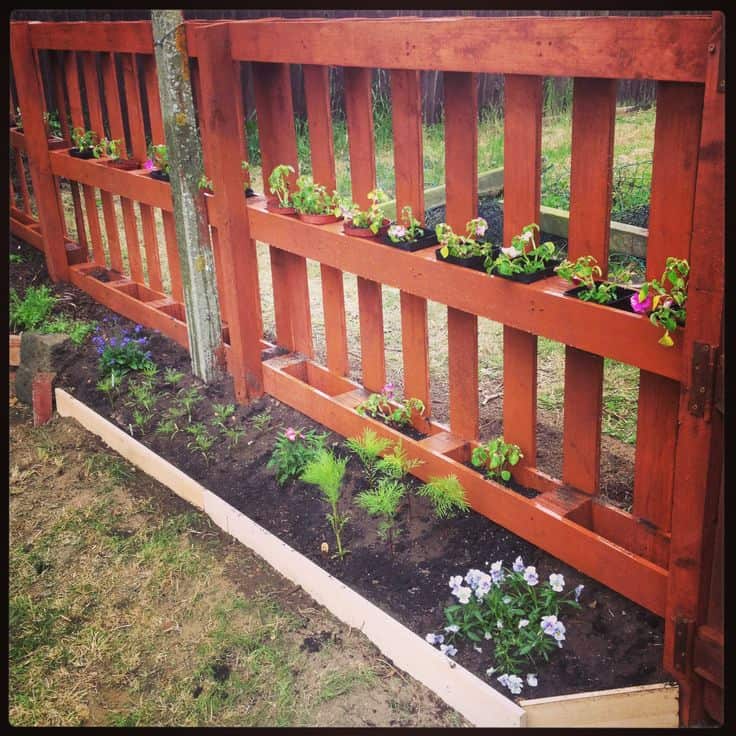 Photos via Pinterest