If you want to say "I do" in your beautiful garden, subscribe to us and find out how you can have a perfect garden wedding.
Since this is a very complex subject, we decided to break it into pieces and discuss ideas for your garden wedding in more than one article. We are going to start with the altar.
Important! Before planning your garden wedding, make sure your minister, priest or person who is going to tie the knot is available to come to your location. We all see them in movies, but, depending on each country's laws and religion, this might not be possible in some places.
Let's get back to the altar.
If you want your wedding to be one of a kind, stay away from the classic white arched covered with red roses. We've seen this so many times! Instead, be original and go for an out of the box idea that fits your personality best.
The vintage altar
Solid wood, preferably oak (for the whiter color) and pastel flowers. This is a beautiful arrangement and, one thing that comes as a bonus: it will look great even if the flowers get wilted. Fit a really old-looking piece of furniture, like the one in the picture, and some vintage accessories.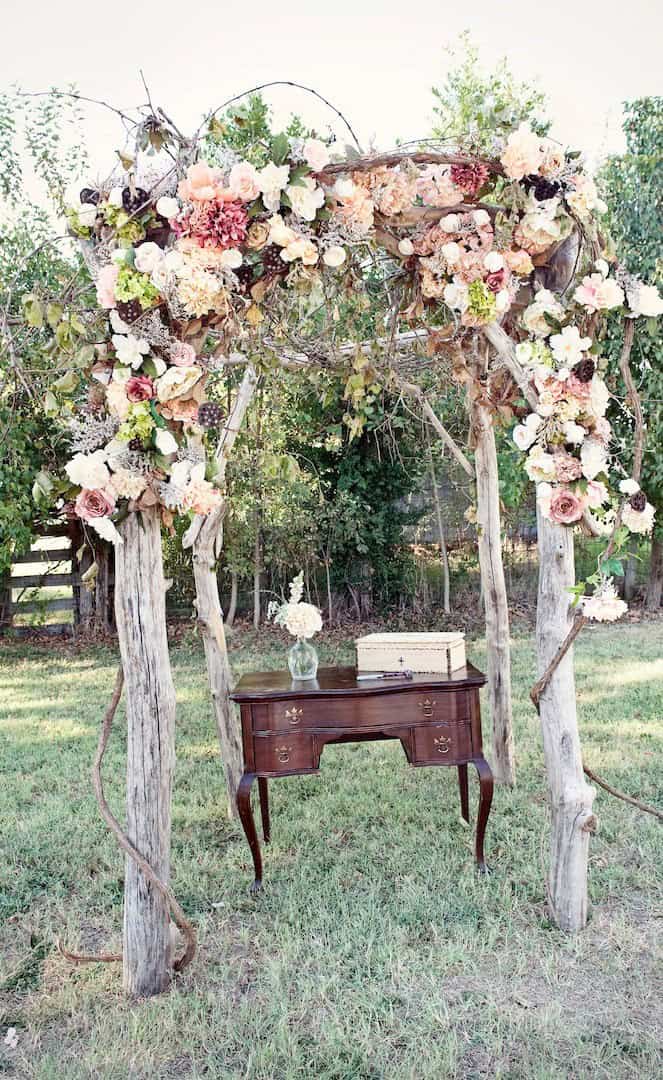 Bonus tip – the dress that goes with the décor.
The tree altar
You don't have to build something if you don't want to. You can achieve that awesome effect just by decorating what you already have in your garden. Take, for instance, this tree. Decorated with ribbon, lanterns and flowers, it makes the perfect non-conventional altar.
Bonus tip – the dress that goes with the décor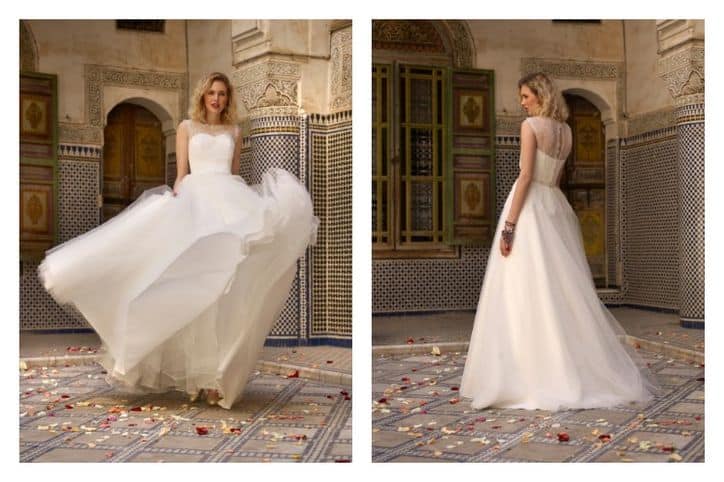 The "fire and water" altar
By playing with these two elements, fire and water, you can achieve a modern and outstanding look for your altar. Buy a few transparent glass recipients (you can choose tall and tubular for a modern look or spherical for a more romantic vibe), fill them with different levels of water and throw some candles inside. For this design, orchids are just perfect.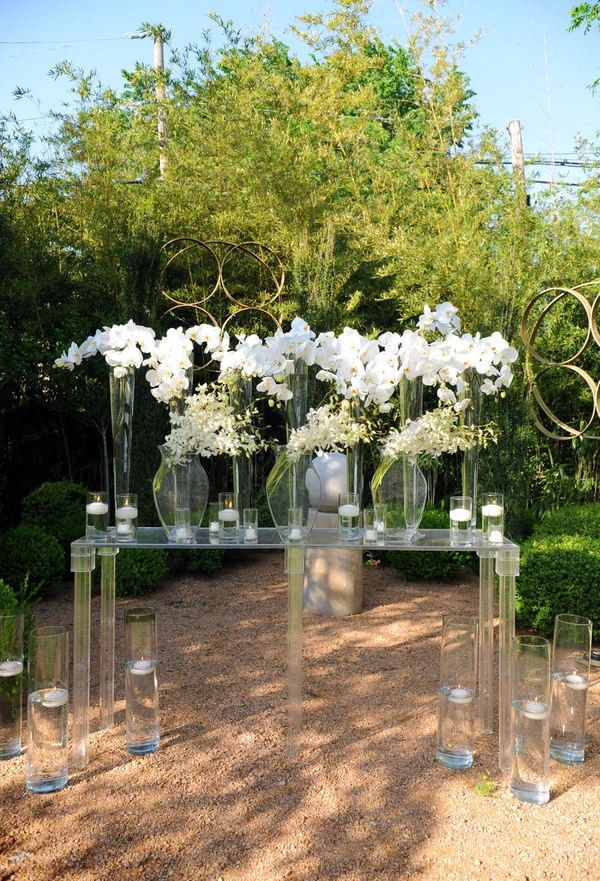 Bonus tip – the dress that goes with the décor
Photos via Pinterest