No matter how big your family is or what age the members are, the garden swing is something that should not miss. You can have a beautiful swing in a large garden as well as a small one, it will cheer up the sunny mornings and witness the pleasant evenings.
Of course, you can purchase a retail swing, specialized shops have a lot of options available to fit every taste and budget, but, as you probably guessed already, we are not going to talk about this. In fact, we are going to give you some ideas on how to build a swing with items that are no longer in use:
1. Old tire-swing
An old tire can be an endless
source of amusement if you find a nice spot and a chain to suspend it. Tires have been used since forever to create comfortable and appealing swings. The best thing is that the tire doesn't need to be treated in any way. For extra comfort, you can place a properly inflated tire tube inside and, for extra aesthetic appeal, you can cheer everything up with some paint.
By using a chain, the swing will move smoothly, being, in this case, more appropriate than rope. The fun is guaranteed.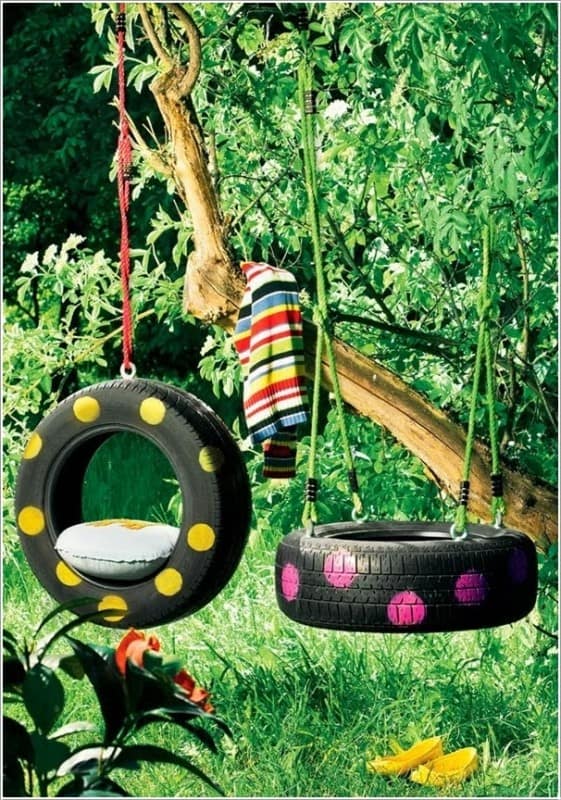 2. Pallet-swing
And, once again, we turn our attention to pallets. A pallet can be easily transformed into a swing. The down side is that it doesn't have a back rest, but, on the other hand, it can accommodate many people simultaneously, and this could be fun or even romantic.
Paint it in happy colors and place a blanket and some pillows for comfort.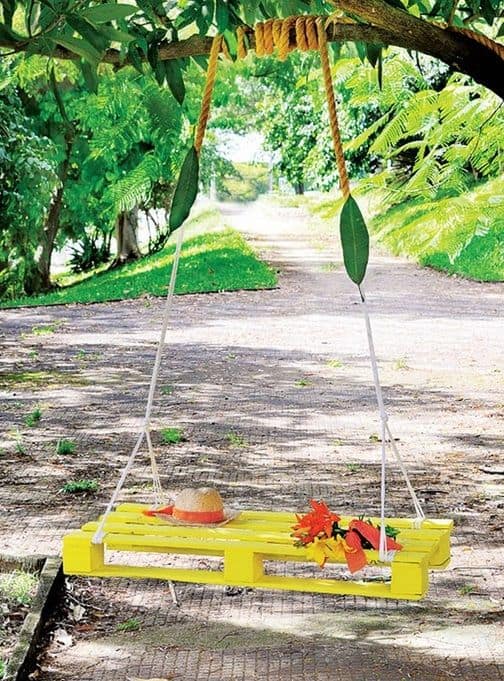 3. Bench-swing
A wooden bench is something so romantic that, after you don't longer use it for its initial purpose, it doesn't deserve to be thrown away. All you need to do is remove the feet, carefully clean the old paint (which is probably peeling) and apply a new coat of color. After you find a suitable space, you can again enjoy the magic of the special moments.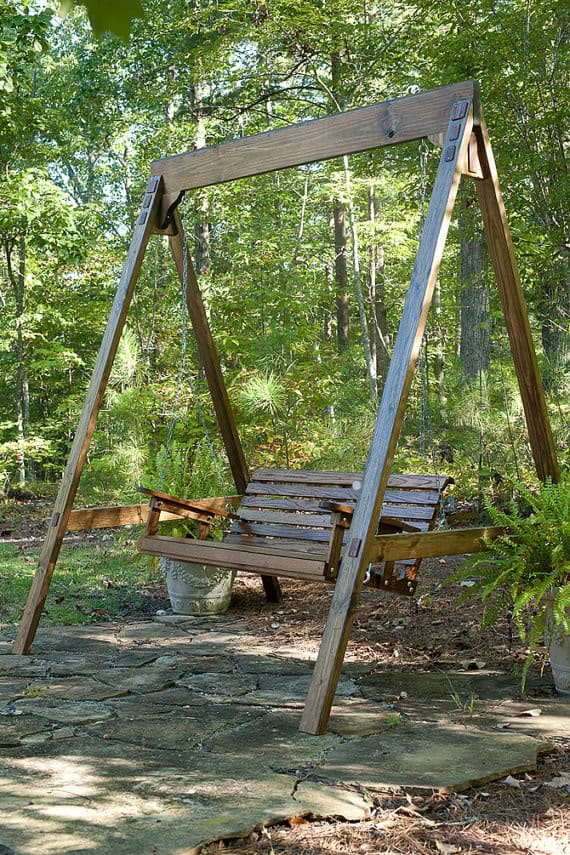 These are just three ideas for building a garden swing. You can also use an old chair, a skateboard or whatever comes to mind. Use your imagination and creativity!
photos via Pinterest